Serving Thief River Falls and Pennington County, Minnesota
Home Board Information Board Member Documents Contact Us Donate Get Help Get Involved News & Information 2013 Annual Report
Now Available

Get Involved
---
We could not provide our services to the community without the dedication and support of our volunteers. We appreciate individuals and groups who would like to work with our organization.
During distribution hours, our volunteers must be 18 years of age or older. During our set up and tear down, we welcome the help of younger volunteers. We also encourage groups of young people who would like to support the food shelf to think about sponsoring a fund or food drive.
We greatly appreciate hearing about collections for the Food Shelf ahead of time. As a courtesy, please call the Food Shelf to let the staff know of your plans. Thank you.
Accepted and Needed foods:
We need and accept foods commonly used in most households. We also welcome garden produce (clean, please). In addition, we accept donations of other food and nonfood items needed by households, including gluten-free foods, baby food, diapers, hand soap, toilet paper, and toothpaste.
Food Donations
Our food shelf does not currently have vehicles or volunteers to pick up donated food at this time. Please, if possible, bring in food donations between 8:30 and 10:00 am on the days of distribution at the Armory. (See home page for updated dates)
Need a speaker?
We enjoy meeting with community groups and sharing information about our activities. If you would like our manager or a member of our Board to attend a meeting at your church, organization, business or club please contact us and we can work out the details.
For more information, please e-mail us at [email protected], call the Food Shelf Director, Amy Beckius-Johnson, at 218-277-8832 or "Like" us on Facebook.
Share this:

Loading…
Leave a Reply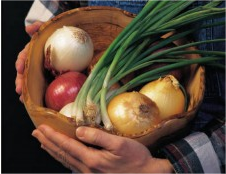 CONNECT WITH US ON FACEBOOK
BLOGROLL
North Country Food Bank
Hunger Free Minnesota
Feeding America
CATEGORIES
Uncategorized