Serving Thief River Falls and Pennington County, Minnesota
Home Board Information Board Member Documents Contact Us Donate Get Help Get Involved News & Information 2013 Annual Report
Now Available

Home
---
We're planning for the future: please take our Online Survey to help us set our future days and hours of distribution.

Online Survey for TRF Area Food Shelf
** Food Distribution Information **
Where: Thief River Falls Armory, Thief River Falls
Upcoming Distribution Dates:
Wednesdays in August!
August 5 & 19
Back to Thursdays!
September 3 & 17
October 8 & 22
November 5 & Wednesday, November 18
Distribution Time: 10:00 am – 1:00 pm
Armory door will open 5 minutes before 10:00
** While we do our best to estimate how many families and individuals will be at each distribution, we recommend that if it is possible that you come as early as possible. If you are unable to come during our open hours you have two options:
Have a friend, family member or service provider pick up food and make choices on your behalf. This person is called a "proxy".
Volunteers needed from 8:30 am – 1:30 pm
Food will be distributed to persons in need at no charge regardless of race, color, religion, creed, national origin, sex, marital status, status with regards to public assistance, membership or activity in a local commission, disability, sexual orientation, age or other criteria unrelated to need.
For additional information or to volunteer, please contact Manager Amy Beckius-Johnson at 218-681-4708 and leave a message, or by email at [email protected]
Like us on Facebook http://www.facebook.com/TRF Food Shelf
---
The Thief River Falls Food Shelf is a non-profit organization that serves the Pennington County, Minnesota community as an emergency food pantry. While we have a long history of providing this important service, we are in a transition period and finalizing the details for a permanent location. Please visit this site in the future as we share news about our new location, hours and volunteer opportunities.
---
Share this:
Loading…
Leave a comment
Leave a Reply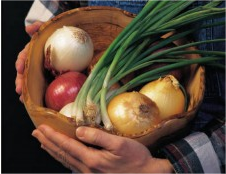 CONNECT WITH US ON FACEBOOK
BLOGROLL
North Country Food Bank
Hunger Free Minnesota
Feeding America
CATEGORIES
Uncategorized