Serving Thief River Falls and Pennington County, Minnesota
Home Board Information Board Member Documents Contact Us Donate Get Help Get Involved News & Information 2013 Annual Report
Now Available

Contact Us
---
Donations and correspondence can be sent to:
TRF Food Shelf
PO Box 802
Thief River Falls, MN 56701
Email: [email protected]
Phone: 218-681-4708
Board Members:
Michele Halvorson, Chair
Rev. Bert Foster, Vice Chair
Andrea Pagh, Secretary
Bruce Koopenhaver, Treasurer
Rob Giffen
Kiki Goddard Anderson
Rev. Robb Kopp
Frances Tougas
Carl Clark
Executive Director:
Share this:

Loading…
2 thoughts on "Contact Us"

Beth Wilson
When and where can I drop off food donations?

trffoodshelf
Thank you! You can drop off donations at the TRF Armory on the morning of our distributions!
Leave a Reply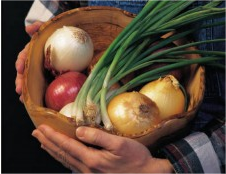 CONNECT WITH US ON FACEBOOK
BLOGROLL
North Country Food Bank
Hunger Free Minnesota
Feeding America
CATEGORIES
Uncategorized