Serving Thief River Falls and Pennington County, Minnesota
Home Board Information Board Member Documents Contact Us Donate Get Help Get Involved News & Information 2013 Annual Report
Now Available

2013 Annual Report Now Available
---
A Message from Our Director:
It is an honor to write to you and report on the work of the Thief River Falls Area Food Shelf during the past year. Our community has provided tremendous support during the past 12 months as evidenced by our dedicated volunteers, hard-working business partners and generous donors.
I hope that you are able to take a few minutes and look through the annual report to learn more about our organization. We are a private non-profit charitable organization with a simple-sounding mission of eliminating hunger in our community. Achieving, or even just making progress toward that mission is complex. We know that approximately 11% of our friends and neighbors, perhaps even our own family and co-workers experience "food insecurity" (the term used to describe people who do not always know where they will find their next meal). For children, this statistic is more than 20 percent, or 1 in 5 kids in our community.
The task is daunting and the figures are grim; however, the work is too important to ignore. Food insecurity can have wide-ranging detrimental consequences on the physical and mental health of adults, including more vulnerable populations such as pregnant women and seniors. Lack of access to a nutritious and adequate food supply has implications not only for the development of physical and mental disease, but also for behaviors and social skills. Children from food insecure households are more likely to be behind in their academic development than other children.
At the end of the report there is a list of ways that you can help us continue to bolster our efforts. One of my favorite quotes is from Helen Keller: "Alone we can do so little. Together we can do so much." As you read through this annual report, I hope you find many examples of this truth and that you are inspired to join us as our work continues in 2014.
Respectfully Submitted,
Kiki Anderson, Executive Director
Share this:

Loading…
Leave a Reply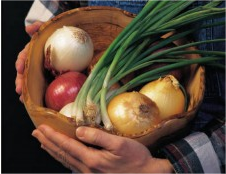 CONNECT WITH US ON FACEBOOK
BLOGROLL
North Country Food Bank
Hunger Free Minnesota
Feeding America
CATEGORIES
Uncategorized